Kyle M. Kornbau LPCAsking for help and support can be tough. But handling problems in life alone can be a long and difficult journey. Therapy is an an opportunity to begin healing from all of life's stresses. I work closely with my clients to help them achieve their goals.
I
work with teens (16+), college age adults and adults dealing with a variety of struggles including depression, anxiety, anger, relationship issues, divorce, difficulty adjusting to change, work/school stress, grief, life issues, and mood disorders. I also am a sounding board for those that are having difficulties in life and just need someone to talk to, listen, and help walk beside them in their journey.
I use an eclectic approach to helping my clients achieve their goals including: mindfulness techniques, CBT, ACT, Gottman, and emotion focused therapy. I invite my clients to open up to their feelings, and learn how to react to them, and not avoid situations where they are invoked. The therapeutic effect is a positive spiral where feeling better leads to a better understanding of the truth and a more balanced and fulfilled life.
It is my personal commitment to provide you with excellent counseling services. I have a Bachelor of Arts degree in psychology and a Master of Arts degree in psychology . I am licensed by the North Carolina Board of Licensed Professional Counselors as a Licensed Professional Counselor. I have been married for 17 years and have two sons.
---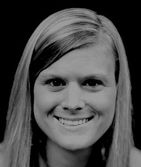 Kara Smith LPC
I have after school/evening availability!
I understand the importance of building trust in the early stages of therapy, particularly with children (5+), adolescents, and teenagers. I believe that it is through a strong therapeutic relationship that clients are able to gain the clarity and strength to change their circumstances. While I am caring and empathetic, I am also honest and able to challenge clients to step outside of their comfort zones and learn new ways to navigate life's challenges.

I work with children, adolescents, teenagers, adults and their families. With kids and teens I try to make therapy sessions fun by utilizing creative interventions, techniques and play therapy. I specialize in issues such as parenting, co-parenting, family conflict, anxiety, depression, behavioral problems, defiance, aggression, anger, mood disorders, trauma/PTSD, ADHD, self-harm behaviors, peer relationships, stress and suicidal thoughts.
In practice I utilize a variety of therapy modalities including: cognitive behavioral therapy, attachment-based therapy, family systems, play therapy, behavior modification, trauma-focused CBT.

I graduated from NC State University with a Bachelor's degree in Sociology and a minor in Psychology. I then obtained a Master of Arts degree in Clinical Mental Health Counseling at Appalachian State University, concentrating in Marriage and Family Therapy. I am licensed by the North Carolina Board of Licensed Professional Counselors as a Licensed Professional Counselor.


---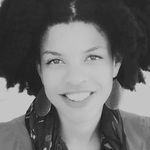 Brittany Tillman LMFT
At times, the day to day stressors that we encounter can feel overwhelming. My belief is that we all have unique characteristics and strengths that allows us to be resilient. I help my clients utilize those strengths to make changes in their lives so that healing and change can occur. Therapy is a processes in which we establish a safe environment, and build supportive relationships to achieve desired outcomes. My greatest reward as a therapist is helping my clients explore ways to make changes in their lives so that healing and change can occur.
As a Marriage and Family therapists, I work with children, teens, adults, families and couples on a variety of concerns including, but not limited to: anxiety, depression, anger, bipolar disorder, mood disorders, job stress, ODD, PTSD, trauma, abuse/neglect, self-esteem, stress, family relationships, parenting/co-parenting, divorce, marriage/couples therapy, substance abuse, military life.

I see teens and kids for: anxiety, depression, self-harm, academic underachievement, behavioral issues, substance abuse,trauma, self-esteem, military life- adjustment to move/relocation and sexual abuse victims. Having grown up in a military family, I am also passionate about helping military individual/family members with the struggles that they face.

I earned my Bachelors of Arts degree in Psychology at Winston-Salem State University and a Master of Arts degree in Family Therapy from Saint Louis University. While in Missouri I worked at program that provides behavioral healthcare to women with addictions and their children. Upon moving to North Carolina, I worked for a Neuropsychiatric Center/




---

Marianna Hudgins LPC
It is my belief that all humans have the potential for change and growth, and that everyone is capable of finding happiness. I create a safe environment in order for growth, change and healing processes to occur while taking into consideration each individual's unique experiences. As a former teacher, I understand the stress, pressures and difficulties that children/teens have in school. I help children and teens overcome the various challenges that they may be facing to be more successful and happier.

I work with both children (4+), teens, adults, families and couples on a variety of concerns including, but not limited to: anxiety and anxiety-related disorders, depression and mood disorders, early childhood concerns, postpartum depression, adoption, anxiety, behavioral concerns, school and job-related stress, educational issues, autism spectrum disorders, ADHD, OCD, adjustment disorders, trauma, abuse and neglect, grief and loss, peer relationships and social skills, self-esteem, stress management, family relationships, parenting and co-parenting, divorce, and phase of life concerns.
In practice, treatment modalities will be modified each individual's needs but include cognitive behavioral therapy, mindfulness-based stress reduction, play therapy, behavior modification, trauma-focused CBT, and solution focused treatments.

I received my Master's degree in mental health counseling from North Carolina State University as well
as a post-master's Certificate in Advanced Graduate Studies in Counseling Psychology from Salem State
University, and an undergraduate Bachelor of Science in Psychology from the University of Florida. I
have been working in the field for over 10 years combined as a therapist, and previously as a teacher
and researcher.


---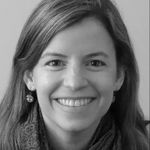 Mary Catherine Diss LCSW
Sometimes life can become difficult and more then we can bare alone. I will help you make the changes that you want in your life so that you are able to be a happier you. One of my specialties is working with individuals facing past/present medical illness and it's impact on life, adjustment to changes, and the impact on relationships. I see adults for issues surrounding anxiety, anger, depression, divorce, grief, relationship issues, pre/postpartum, couples counseling, eating disorders, trauma/PTSD, ADHD substance abuse/addiction, work issues, bipolar disorder, mood swings, stress, and OCD.

I help children 8+, teens, and families work through a variety of life transitions and challenges including anxiety, depression, , divorce, grief, illness, self esteem, school difficulties, and teens that have behavioral issues, trauma, struggles from divorce, ADHD, OCD, self-harm/cutting, eating disorders, relationship issues with parents/ friends, and teen substance abuse.

My approach is person centered and solution focused. I believe that you are the expert in your life and that you possess many strengths that can help you overcome your current challenges. We will work together to restructure those unhelpful thought patterns to improve your feelings and behaviors.
---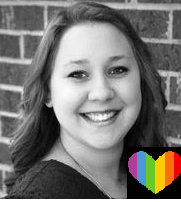 Chelsea Gibson LMFT
I work collaboratively with my clients toward their personal goals, honoring each client's unique experiences and background. I work with my clients from many different modalities, focusing on increasing awareness of values, beliefs, and perceptions, and how these impact a person's relationships and behavior. I believe our past experiences can create emotional injuries which often affect our current relationships and our perceptions of our self. I help clients explore these experiences in a safe and supportive way, and find comfort in their resiliency, strength, and ability to affect change in their current life. My goal is to make my clients feel safe and accepted, and create a therapeutic relationship that is effective and elicits a positive experience.

I work with children (5+), teens, adults, couples and families. I work with families transitioning through divorce, with issues such as co-parenting and child adjustment through divorce/separation. I see children, teens and adults with anxiety, depression, adoption, gender identity and sexuality, PTSD, trauma, behavioral problems, and ADD/ADHD. I also see adults struggling with relationship issues, depression, anxiety, divorce, premarital issues, marriage/couples counseling, infidelity, parenting skills, pre/postpartum, LGBTQ relationships, and grief/loss.

I provide individual, couple, and family counseling using systemic and family-centered approaches. I use play therapy techniques when working with young children, and believe in taking a filial approach (An Attachment Based, Emotion Focused, and Skill Training Approach), including parents and caretakers in the treatment process. I am rostered with the North Carolina Child Treatment Program and the Center for Child and Family Health.

I am an affirming provider for all individuals identifying as LGBTQ, and has more than 5 years experience working with this population in both the couple, family, and individual context.

I am a Licensed Marriage and Family Therapist, and received my Master's Degree in Marriage and Family Therapy from Syracuse University and my Bachelor's Degree in Psychology with a minor in Family Studies from James Madison University.


---


Dr. Erin Towle-Silva, PsyD,
Licensed Psychologist
Seeking help and support can be a difficult but a courageous choice to make. It is an an opportunity to begin the process of healing from emotional pain, develop effective tools, and change patterns of behavior leading to more satisfying relationships and a more fulfilling life. I am dedicated to working closely with you to achieve your goals and help you make the changes necessary to find contentment and well-being in life while recognizing and building on your strengths.

I work with children (10+), adolescents, adults, and families struggling with many of life's challenges including: anxiety, depression, trauma, low self-esteem, peer and relationship difficulties, family conflict, family of origin issues, learning difficulties, school challenges, loss and grief issues, life transitions, postpartum issues, and struggles of parenthood. As a clinical psychologist, I value your experiences and provide a safe, empathic, and supportive environment. We work together as a team to understand the difficulties and challenges you are facing while developing the effective skills and solutions needed to overcoming these obstacles.

I also provide psychological evaluations/testing for children and adolescents ages 6-16. Psychological evaluations can help to understand the difficulties your child is experiencing. If your child or teen is struggling in school, a psychological evaluation can help determine if there is a learning, processing, or ADHD issue that is contributing. I also provide evaluations for children and adolescents in therapy needing additional information to help clarify diagnosis and treatment planning.

I am a Licensed Psychologist and received my doctorate in Clinical Psychology from the Massachusetts School of Professional Psychology and my Bachelor of Science in Psychology from Boston University.


---

Kathryn Sheldon M.S., Practice Manager
Kathryn has been with the practice since 2007 and is in charge of managing the practice, answering the phones, insurance and billing. Her office is located off-site. Kathryn has a BA in Biology from Hiram College in Ohio and a MS in Clinical Research from Campbell University.


---